Tethered to Jesus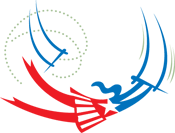 "The daring young man on the flying trapeze … " Those lyrics to a popular 19th-century song come to mind when I picture aerial artists. A performer called the flyer leaps off a bar, swings a couple of times from a trapeze, then lets go to sail through the air before connecting with another swinging performer, the catcher.
Life sometimes seems like a circus act, though we don't always feel so daring. Especially during transitions, we often must let go of one thing before we're secure with another. We may feel as if we're flailing through the air during a move or job change, while awaiting medical test results or just walking along the path of faith.
Thankfully, Jesus is our dependable "catcher." As we sail through life, wondering whether there's a safety net, we needn't worry about our ability to connect with and cling to Jesus. Instead, he catches us and holds on for dear life — our earthly life and our heavenly one.
—Heidi Mann