BIBLE STUDY!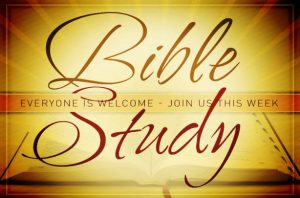 Thursday evenings
Church Sanctuary Study   7:00 p.m.
We've finished with our study of Gospel of Mark, and have 5 weeks before Thanksgiving breaks our study.   So, let's move to 1 Thessalonians– a letter of Paul filled with thanksgiving and hope. 
Come when you can … don't worry about 'intruding'. The prayers and the study are intended to give us opportunity for fellowship and growth, and are informal!