Summer Service Hours Continue through September 11th.  God's Work Our Hands Sunday.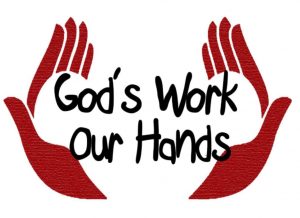 After our 10:00 worship at Family of Christ we are invited to bring potluck items to First Lutheran, share in lunch together, and then participate in a Mosaic Worship Service with individuals from Axtell and Kearney (about 1:15 pm).
You may decide to stay and help with a park cleanup activity with some Mosaic individuals from Kearney.